Avanti Interiors brings together a rich and diverse range of experience. Our comprehensive turn key offering allows us to provide a solution for your office whatever the business need and whatever your budget.
space planning.
Our experience in office layout and design allows us to help you utilise the most of your office space whilst still maintaining an ergonomic environment which meets the latest H&S and legal requirements.
CAD layout.
Our stunningly presented CAD layouts help you to start visualising your new office space and the mood boards give you a flavour of the designs and multitude of colour and finishes available.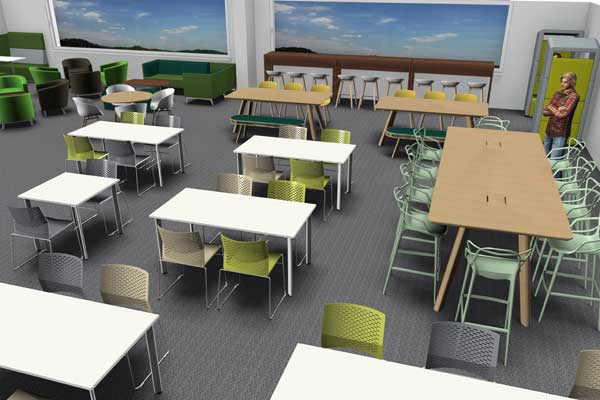 furniture.
We have introduced the most visually exciting and innovative desking seen for some years. Our Y Life is built from an aluminium and composite frame structure, with every component being of the finest engineering quality. Tops are fastened and unfastened using simple and strong snaplocks, that makes it a dream for the IT department. In real life it looks even better than the pictures! Then we have Adapta 2, a significant visual and structural development from our successful Adapta 1.
On the other hand, if you really need to economise, we have a small range of real value for money Contract desking and pedestals. View our office interiors website for more detail on the products we offer.
Find out more about the range of office furniture we offer by visiting our dedicated website.