Direct Mail is a great way to reach your customers and is considered by many to be the best and most efficient. Combined with our wide range of design, print and finishing services we offer a complete service to take your print job from first draft all the way to your customer's door. We have many years experience running mailing campaigns and have an extensive portfolio of ink-jet and laser technologies to offer personalisation from a simple name and address, to full colour digital logos.
There is so much more to posting than just 1st or 2nd class. With a multitude of mailing products available it can all become very confusing. We offer a free data audit, if your data is clean then we can sort your data to maximise the postage saving you can achieve. We work with Royal Mail and many other leading postal suppliers to offer you the best possible prices and with our team of experienced data processors we can advise you on the best postal solution for your mailing.
poly wrapping.
Our polywrapping services provide the perfect solution to keep your direct mail literature together. We can polywrap for catalogues, brochures and magazines with inkjet addressing and laser printing.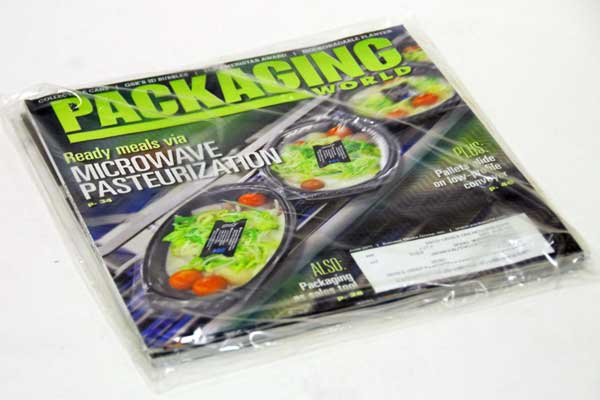 laser printing.
Our laser printing services ensure we can provide you with quality print and a super fast turnaround. We use laser printing to personalise our direct mail campaigns such as letters, order forms, postcards, envelopes, polywrapped literature and address labels.
multi-station envelope enclosing lines.
At Avanti Print Ltd we can provide multi-station mail-enclosing. Rather than just sending out one piece of literature, we can build a personalised mailing envelope which could include the original documents followed by an introduction letter, a cover sheet, order forms, additional flyers and leaflets or reply envelopes. Our multi-station envelope enclosing lines produce these packs at high speeds ensuring everything is included and nothing is missed. If you have a specification or certain ideas in mind please contact us to discuss your requirements.
specialist projects and hand finishing.
If a direct mail job is more complex and includes promotional items or it requires special packaging or gluing, we have a dedicated team who can process this by hand. Don't let other printer's restrictions stop you from achieving your desired result. Share your creative direct mail ideas with us and whatever your requirements Avanti Print Limited can make it happen.
Contact us to find out more about our direct mail services.